Fascinating Stories from the Exploratory Work
Gorden Konieczek works for SENSYS as a global sales representative and regularly travelled the world before the global pandemic. Whether on high seas, in the Scottish countryside or in Bengali caserns, jumping into cold water has never been a problem for him. The survey systems of SENSYS makes the most diverse projects possible in water, in the air and on the ground. Gorden told us two anecdotes from his working experience:
He tells us about a commission from a university in Scotland. The archaeologists located there were looking for a Roman settlement that they suspected in a farmer's field a few kilometres from Glasgow. Gorden's task was to scan the area with his survey equipment and provide them with certainty. As usual, he expected a lively back and forth with the scientists – experience shows that a mission never takes place entirely on its own. But in this case it turned out quite differently: Gorden found himself all alone on his quad bike in the cold and wet Scottish Highlands every day for a fortnight. The only connection to living creatures consisted of sheep in the surrounding meadows and a farmer who handed him coffee in a thermos day after day. He even helped Gorden carry his four-metre wide equipment to the fields, only to put it back in one of his barns every evening. Gorden and the farmer did not really understand each other verbally, for the Scot spoke Scottish not English, at least to Gorden's understanding.
Lap after lap out in the field, Gorden looked at lush green meadows, rolling round hills and woolly sheep. Sheep as far as the eye could see.
The farmer's care and unspoken communication, along with Gorden's probing work, was a unique experience. He spent every cold and foggy February day of his assignment, first with the farmer and then for hours alone on his quad bike, driving across the field and letting the measuring equipment take steady readings. Lap after lap out in the field, Gorden looked at lush green meadows, rolling round hills and woolly sheep. Sheep as far as the eye could see. The scientists nevertheless paid Gorden a visit or two – it was said quite casually and was probably intended to reassure him: "If it's linear, it's Roman.", because Gorden was "only" operating the technology and not assessing the discovery.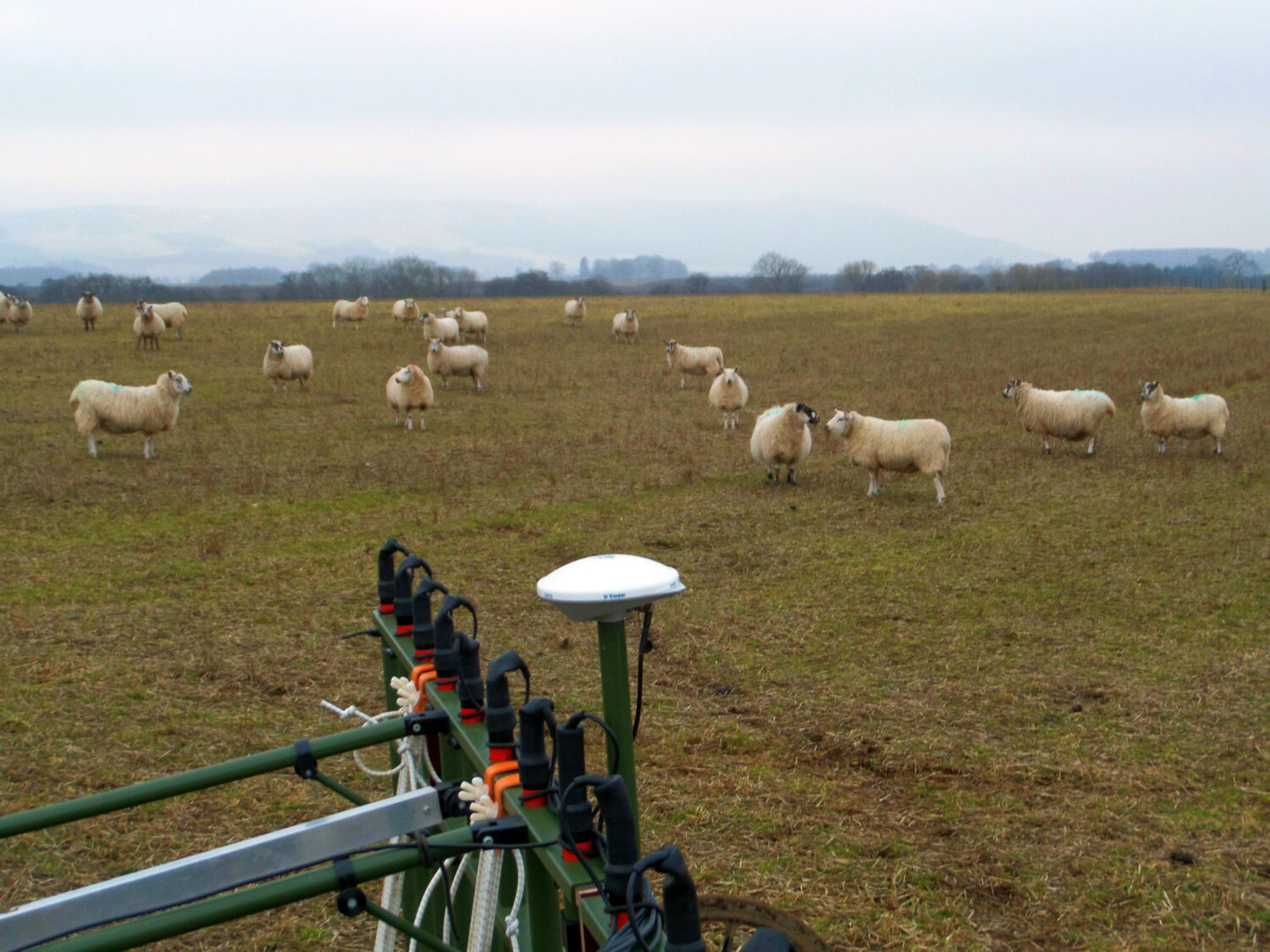 Not really linear but round were the indigenous natural monuments in Ohio, USA, in Gorden's second anecdote. He travelled to the state at the invitation of several groups of Mormons living there. They all, though with different goals, wanted to find evidence of former settlements. The overarching plan was to probe North America in its entirety to prove that the Mormons had lived in the USA well before the Declaration of Independence in 1776 – thereby proving a first claim, so to speak.
No scientists in the classical sense entered the scene of the first project meeting in Ohio, but among others an ex-marine with a short brush-like haircut, a typical Mormon speaker and a so-called astro-archaeologist of rather advanced age. Gorden had already worked in all Southeast Asian and Middle Eastern countries – actually, not much shocked him any more. But the peculiar thing about this trip was the unclear background of the assignment and the initially large area of exploration, which, however, always had to be postponed due to lack of funds.
The crowds were a stark contrast to hot coffee in wet and cold February with the silent Scottish farmer.
Gorden found himself in a cornfield in the hottest temperatures of the North American high summer. It turned out to be a harvested wasteland. Gorden probed the field for days, this time not exactly alone. His mission was marked by daily crowds of visitors. After all, the great passion to move their project forward fuelled the Mormons' creativity. Be it through the mobilisation of local television, the involvement of neighbours or indigenous peoples who knew the area well. All were fascinated by the great task of searching for evidence of an early settlement of their ancestors.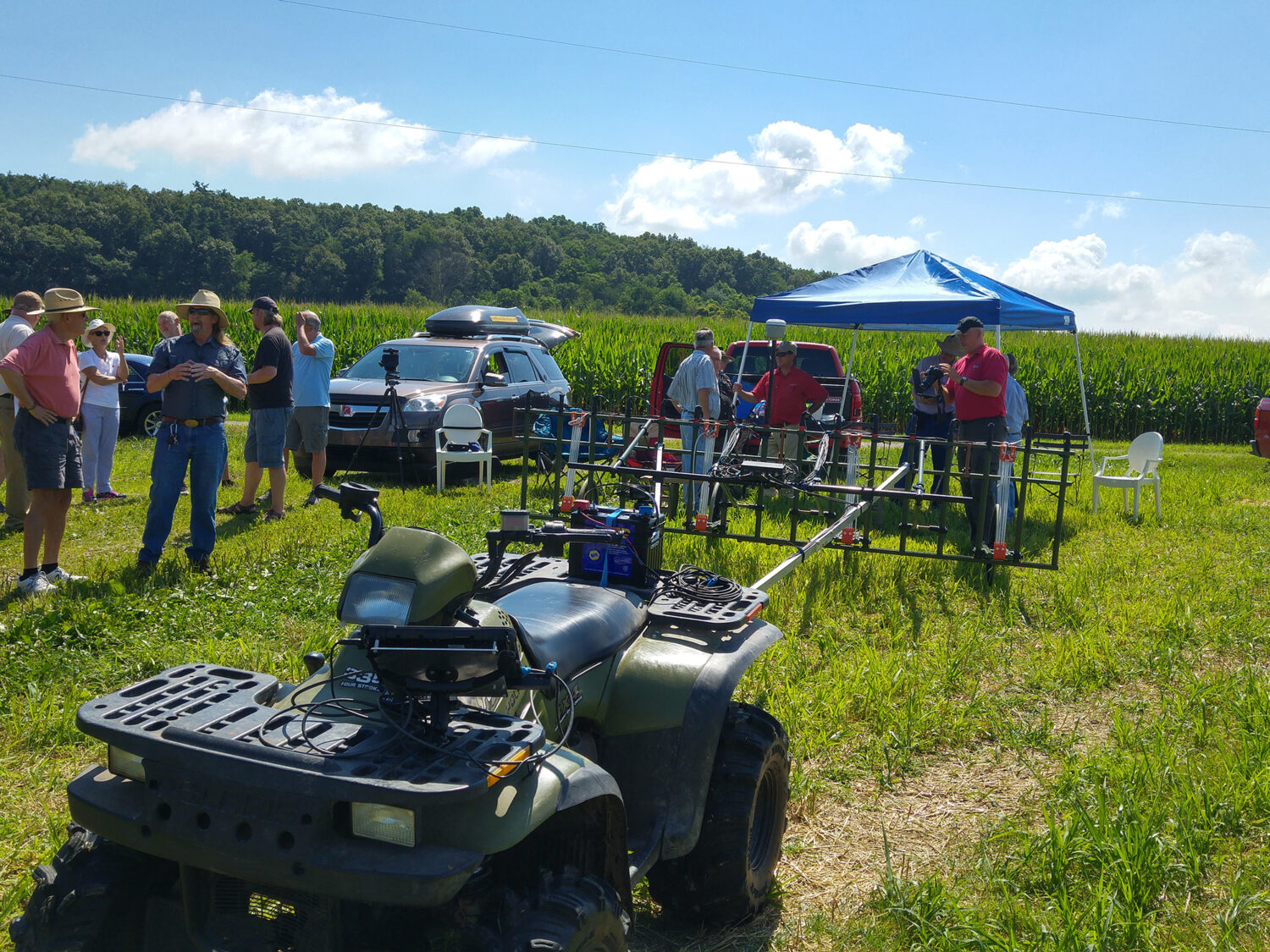 The crowds were a stark contrast to hot coffee in wet and cold February with the silent Scottish farmer. The community was extremely welcoming to Gorden. The physical well-being was taken care of at countless shared meals and people tried their best to help with the project. The representatives of two indigenous peoples also seemed to accompany Gorden in his work almost ritually, even taking him to prayers at gravesites. As Gorden finished probing the barren maize field, it turned out that the find was only a semi-old barn. The indigenous American now appeared in the field out of nowhere. Gorden saw a hawk suddenly approach in flight and land by the woman. She seemed to speak to him and then disappeared behind a row of trees. After a short while she emerged again with several arrowheads in her hands. Gorden could hardly believe his eyes: she had fished millennia-old artefacts out of the ether just like that.
After a while of rhythmic, almost hypnotic consecration song, a downpour broke out of the blue onto everyone.
In the evening, the whole group gathered in a circle around a embankment, a natural monument, in the middle of which stood a huge oak tree. The indigenous woman began to sing. She seemed to be invoking a creator, nature or even the weather. The whole group with Mormons, neighbours, interested landowners and herself stood devoutly around the oak. After a while of rhythmic, almost hypnotic consecration song, out of the blue a downpour broke on everyone. This moment left no one unmoved, for there was no hint of a thunderstorm, not a cloud in the sky on this warm August evening. The atmosphere was so sublime, it seemed as if the elements had to unload and give free vent to their forces. Only the voice of this little woman and her very own motivation seemed to trigger the storm: she was not interested in the Mormon past, but in her own indigenous ancestors, the land and its natural resources. The whole group could not escape this nature-loving magic.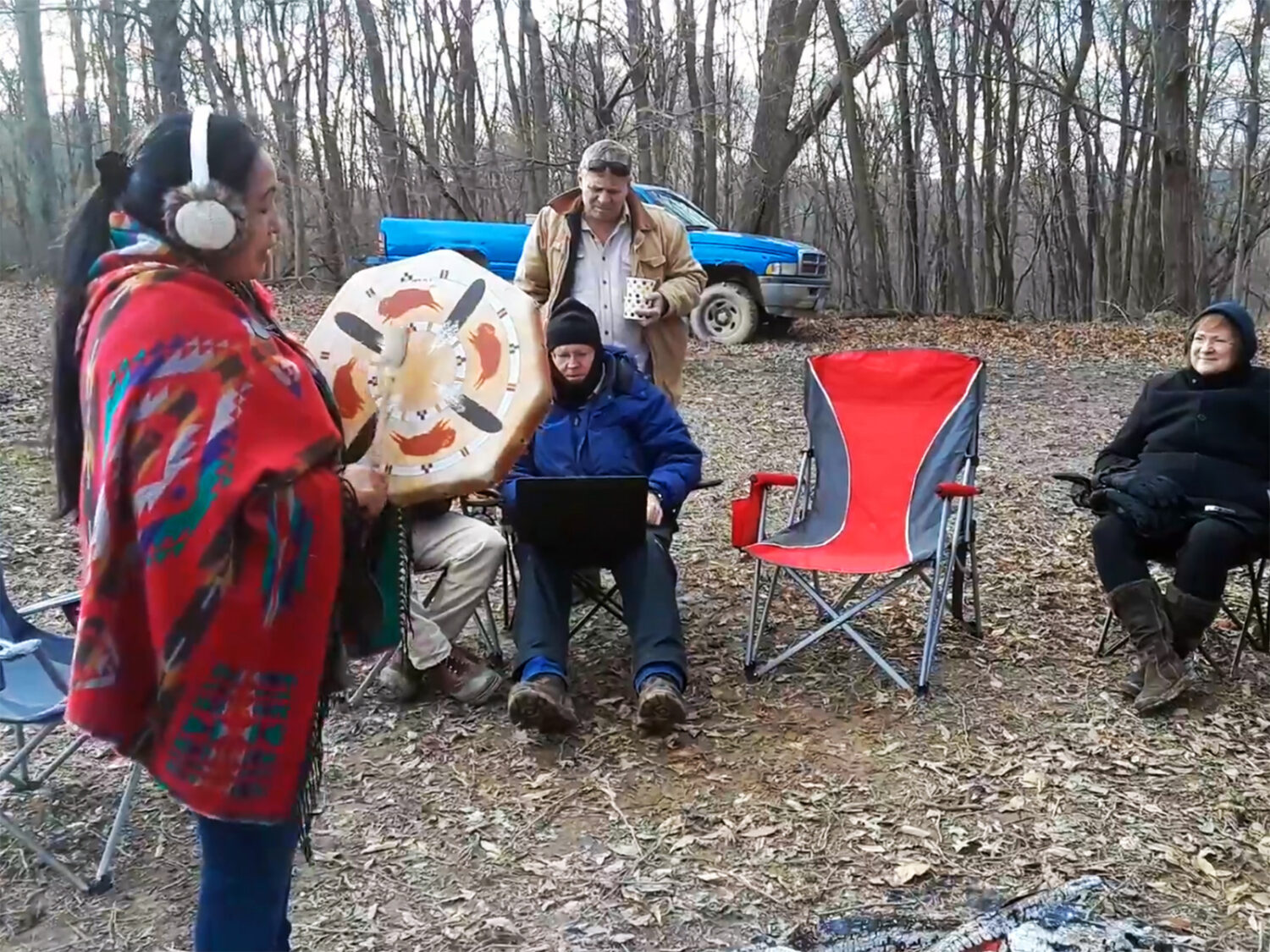 Many anecdotes, not only from Gorden but also from the other SENSYS employees, unite a great passion: through their projects all over the world, on all continents, we learn how we humans once lived, where we came from and what was important and sacred to us.
At UseTree, we are fortunate to be able to accompany SENSYS on its future journey, making explorations even easier and more vivid for the layman. We are very happy to be part of this future success story.
Image Source: Unsplash (title) and SENSYS.